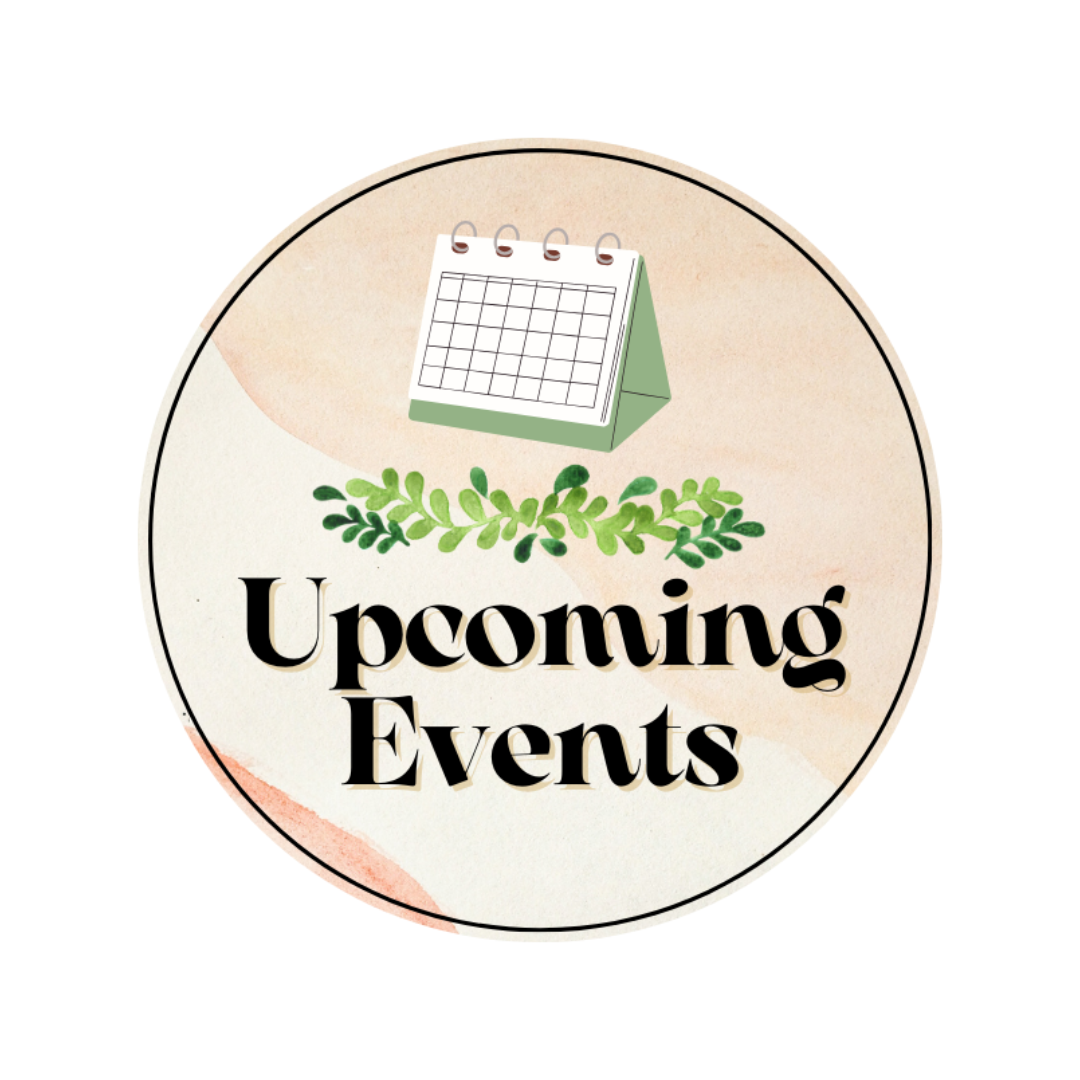 Below are some of our exciting upcoming programs.
Check out our full event calendar for a list of all our programs.
Friends of the Library's Like New Holiday Sale!
Monday, November 27 - Saturday, December 2
The Friends will once again host this annual sale of like new books and gifts along with a variety of gently used holiday items and decorations in the Ames and Activity rooms. The event will take place during regular library hours Monday - Friday and will close at 2 p.m. on Saturday.  
Volunteers are needed to help at the sale.
A sign up sheet is now available at the circulation desk.
For questions, please email friends@mysticnoanklibrary.org
Holiday Card Paper Quilling Workshop
Monday, December 4 @ 6:00pm
Join Marcy Kaplan, artist, owner of Serial Quiller Creations, and local New London resident, to learn how to create joyful holiday cards and gift tags for the season! She is a licensed social worker by trade, but brings her love of teaching and art together by offering classes to learn the Ancient Art of Paper Quilling. 
This program is sponsored by the Katherine Forest Crafts Foundation so the public may participate for free. 
Registration is required to attend this program. Participation is limited to 20 people.
Holiday Open House at the Mystic and Noank Library
Tuesday, December 5 from 5:00pm - 8:00pm
Join us for a holiday open house at the Mystic and Noank Library! Santa will be here from 5-8 upstairs by the fireplace. Enjoy homemade cookies, holiday crafting and trim our library tree!
Steven Slosberg's Columnist II East to Westerly
Thursday, December 7 @ 6:00pm
In his new collection, Slosberg tells stories about notable, creative and eccentric characters in Stonington, Mystic, Noank and Westerly, mostly, spanning the centuries up to the present.
There are stories of tragedy and humor, elegance and grit, financial scandal and literary renown. He tells of love rekindled after 50 years and a family's beloved recipe for Elephant Stew.
He even traces the fate of two locks of poet Emily Dickinson's auburn hair.
AARP Driver Safety Class
Saturday, December 9 @ 10:30am
The AARP Smart Driver course, offered by AARP Driver Safety, is the nation's largest driver safety course and is designed especially for drivers age 50 and older.  Since 1979, AARP Driver Safety has helped more than 20 million people stay safe, educated and confident on the road. Learn research-based safety strategies to help keep you safe while on the road. Many participants may be eligible for a multi-year insurance discount after taking the course. Participants are encouraged to check with their insurance agent to see if they are eligible. There are no tests required to pass the course.
The 4 hour course is open to drivers of all ages and costs $20 for AARP members and $25 for non-AARP members.  You must have your AARP number with you to receive the discounted price.  Payment is by cash or check and is due at the beginning of the course, please bring exact amount for payment (change will not be available); no bills larger than $20 bills will be accepted for payment.
Be sure to bring a pen for taking notes and filling out paperwork and plan to arrive 10-15 minutes early to complete paperwork.
Genesis: A Poetry Group
Monday, December 11 @ 6:00pm
Genesis: the origin or coming into being of something
Calling all poets, poets-to-be, contemporaries & contemplatives, and admirers of the written word. Join us for a new poetry writing group that will meet on the first and third Wednesday of each month at 6 PM in the Library's Ames Room. Each meeting we will explore a new poem to read deeply together and parse out its images, references, poetic devices, and possible meanings to cultivate a deeper appreciation for poetry. Then we will take the opportunity to generate our own writing in response to a prompt rooted in the poem we just read. Your responses do not need to be in meter or rhyme (or even have line breaks!) and sharing what you've written is not required. You are welcome to simply come listen and enjoy the musicality of language as well. 
This group is facilitated by the Library's Adult Services Programming Librarian, Ery Caswell. Ery has started writing groups of various genres and styles for the last 5 years. His creative nonfiction and poems have been published in a handful of literary journals and prior to tripping & falling into public librarianship he was a writing tutor and instructor. He received his BA in Writing and in Politics from Ithaca College. If you have questions about this group or poems to recommend send them to him at ecaswell@mysticnoanklibrary.org.
Mystic Ukulele Strummers Concert
Thursday, December 14 @ 7:00pm 
The Mystic Ukulele Strummers will perform "Songs of Joy and Peace" in the beautiful Spicer Reading Room upstairs in the Mystic & Noank Library. The Strummers are a group of amateur musicians who meet weekly to play music on ukuleles. The repertoir for this concert include messages of peace as well as seasonal holiday tunes. 
Improv for Introverts, Extroverts, and Everyone-in-Between
Saturday, December 16 from 2:00pm - 4:00pm
Learn principles of and practice improvisational storytelling in a supported, encouraging way. Improv teaches so much: listening, taking risks, being present, connecting with others, tapping into deeper creativity, storytelling, and more! Join this workshop to play improv games, have fun, and learn new skills to impact your personal and professional lives. The workshop is intended for adult participants 18+ and no previous improv experience is required. There will be new activities introduced since the last workshop, so this workshop won't be redundant for past participants.
Instructor: Sarah Page completed her improv training with Bay Area Theatre Sports (BATS Improv) in San Francisco. She enjoys playing improv games with people of all ages as an ongoing practice and a means of helping others to be spontaneous, connect with others, tap into their imaginations and get over fear of failure. 
Mystic River Chorale Holiday Concert
In-person Chess Club for Kids!
Wednesdays at 4:30 PM
Welcome to Mystic Noank Library's Chess Club! The club welcomes children grade 3 and up! We will be meeting on Wednesdays after school from 4:30  to 5:30 p.m.
Children should know how the chess pieces move before their first visit. We teach chess strategy, chess sportsmanship, and organize games. 
Sportsman-like conduct is always a goal. Members must be respectful of each other's play, and at the end of each game, win or lose, members must be cordial with one another.
Instructor: 
Michael Grater, library associate and chess enthusiast, leads our Chess Club. He grew up playing chess and continues to play for fun.  Chess is a great game that builds concentration, patience, planning, sportsmanship, and problem-solving skills in children, teens and adults.
Free Conversation Class for Adult English Language Learners
Fridays from 10:15 AM - 11:30 AM
Email Kathy Busse at kbusse6@gmail.com to register
Writers' Group
Cantica Nativitatis: Nine Centuries of Christmas Music
Food Explorers presents a Baking Workshop for Kids!