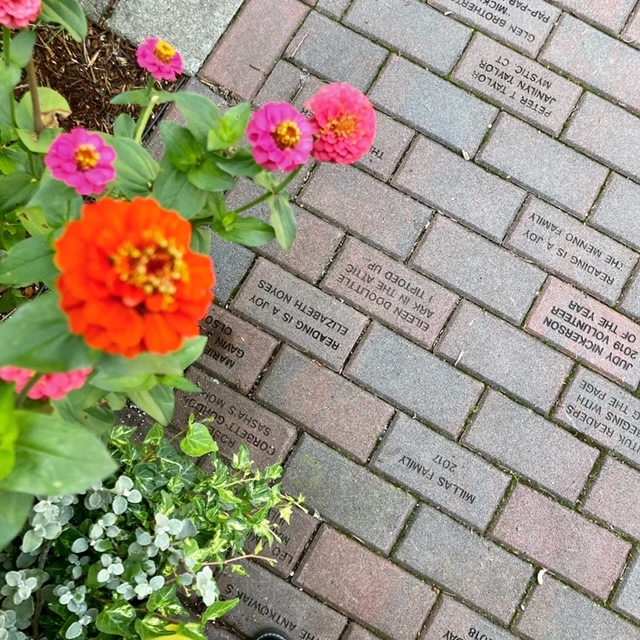 Your personalized brick can honor a loved one, advertise your business name, or carry a message of your choice, your name, or even that of a favorite pet.
Your customized brick will be visible to all who enter our beautiful and historic building and shows you are a generous supporter! 
Book a Brick today by completing our inscription form (attached below) and submitting it to the library with your $125.00 donation. 
Bricks will be installed on a rolling basis throughout the year.
Thank you for your support!