A Universe of Stories: Summer Reading 2019
at the Mystic & Noank Library
From June 24 to August 3 at noon
Printable Summer Events Brochure
We are so excited that summer is here! Make this your best summer yet by stopping by the library all summer long to pick up books, make crafts, enjoy a program, and meet new friends. We have activities and programs for ALL ages!
Preschoolers Read-to-Me: A Universe of Stories!
Read-to-Me is a joint reading activity, designed for children entering kindergarten and younger along with their caregivers. Read together and keep track to collect prizes and stickers each week.
Elementary: A Universe of Stories!
Join us this summer for a reading challenge program for kids entering first grade and up. Keep track of how much you read this summer and take part in our challenge every time you visit the library. Read books, and win prizes!
Bedtime Math's Summer of Numbers Math Challenge
Earn a star sticker for your constellation chart each day you do a Bedtime Math problem!
For more summer library fun, check out our activities and events below!
---
A Universe of Stories: Teen Art Series
Mondays starting July 1, 2:00 in the Ames Room
Please join us for this fantastic series of art classes presented by our local art museums and the Library. Great for ages 10 and up! Class size limited.
July 1 Pop-up Studio Art Program with MMoA
July 8 Pop-up Studio Art Program with MMoA
July 15 A hands-on art class based on the New England watercolor exhibit, Discovering New Beauty: Watercolor Landscapes of the Northeast presented by Lyman Allyn Art Museum.
July 22 Artist Caryn Mickle from the Florence Griswold Art Museum presents an art class for ages 10 and up!
July 29 MNL Duct Tape Constructions!
Generously funded by the Friends of the Mystic & Noank Library -- thank you!
---
A Universe of Stories:Terrific Tuesdays!
Tuesdays starting June 25 at 2:00 in the Ames Room
June 25 - Bending Gravity with Eric Girardi
Kick-off event at 2:00!
Eric Girardi presents a mesmerizing performance of circus skills choreographed to music. He has been performing professionally for over fifteen years as a world-ranked yo-yo player, juggler, top spinner, diabolo'ist, contact juggler and stilt-walker. He is an artist of over fifteen 'circus' skills. Don't miss it!
July 2 - The Cure for the Common Show! presented by Bryson Lang
Bryson Lang presents a creative, high-energy, family-friendly Comedy - Juggling act. The show combines technical juggling skills with original comedy into a unique and unforgettable act. Audiences will enjoy a likable, energetic personality performing captivating routines that mix audience participation, comedy, ball-bouncing and spinning, improv, and always a few surprises!
July 9 - Justin Mazz presents Summer Reading Magic!
This family show was built with laughs in mind. If you'd like to see kids having a great time, this is it. Join us for a fun mix of magic, games, juggling and more!
July 16 - Acrobat Li Liu
Join us in the Spicer Reading Room for an exciting family program. Li Liu's acrobatic performance includes hand balancing, plate spinning, trick cycling, foot juggling, and more! Kids will get a hands-on shot at tryingsome of the easier (and safer!) skills such as basic plate spinning.
July 23 - Learn Ukulele with Julie Stepanek
Want to try an instrument that is fun and easy to play? Join Julie Stepanek, an accomplished singer, songwriter and musician for a 90 minute introduction to the fundamentals of ukulele playing. Learn how to tune, strum and read chords. After a short lesson, students will be able to play some fun and easy songs in our strum along. Bring your own ukulele or borrow one of hers!
July 30 - Didgeridoo Down Under with performer Rob Thomas
This program is a high-energy, Australia-themed show combining music, culture, puppetry, comedy, character building, storytelling and audience participation. The didgeridoo, usually a hollow tree trunk, has been played by Aboriginal Australians for at least 1,500 years, and is known for its otherworldly sound. But DDU is much more than music. It's interactive, educational, motivational and super fun – perfect for kids and families. This show will include visually stunning SPACE posters, INTERGALACTIC storytelling and other CELESTIAL surprises!
Generously funded by the Friends of the Mystic & Noank Library -- thank you!
---
A Universe of Stories: Wii U Gaming Afternoons!
Tuesdays, July 2 to August 13, 3:30 to 5 in the Ames Room
Love to play video games at the Library? During the summer, drop by each week to try out our games with your friends.
---
Family Movie Night! Harry Potter and the Sorcerer's Stone
August 5, 6:30 in the Ames Room
Join us in the Ames Room with your favorite snacks!
Harry Potter and the Sorcerer's Stone (PG, 2 hr 30 mins, 2001)

---
A Universe of Stories: Summer Preschool Drop-in Storytimes!
Thursdays from June 20 to August 8, 10:30 in the Ames Room
Join our Librarians for a fun and interactive storytime for preschoolers. We will feature new themes each week.
---
A Universe of Stories: Ready_Set_Code
Wednesdays, July 17 - August 14, 6:30 in the Children's Room
Our Tech Librarian Rachel Taylor will lead these fun, informative coding classes. Bring a laptop if you have one. For ages 10 and up!
---
A Universe of Stories: Harry Potter Trivia Night
Wednesday, July 31, 6:30 in the Ames Room.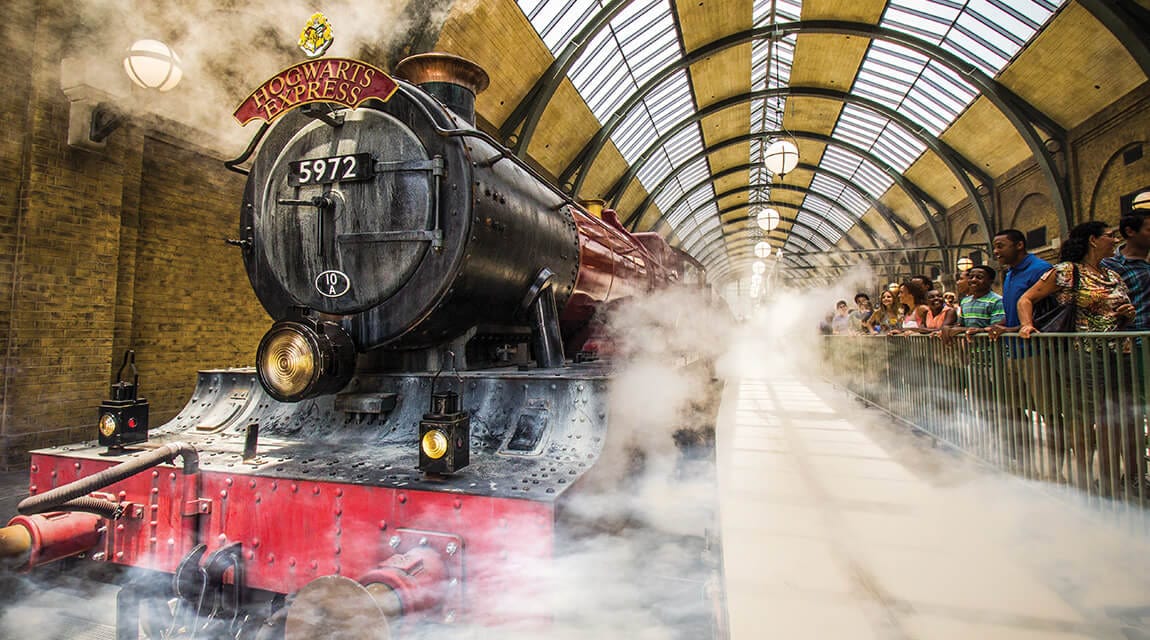 Join us and test your Hogwarts knowledge during our Harry Potter Trivia Night! Wizards are welcome, Muggles are tolerated, during this fun evening with Harry Potter themed snacks and drinks.
Feel free to represent your school with your house colors! Robes are encouraged.
This program will be in the Ames room at 6:30 pm
---
A Universe of Stories: Science and Performing Arts Series
Thursdays starting June 20, 2:00 in the Ames Room
We know you'll want to take part in these free science and performing arts programs at the Mystic & Noank Library this summer! Educational, entertaining, and fabulous family-friendly programs!
June 20 BringtheHoopla presents Happy Hoopin': A Universe of Stories!
Join us as BringtheHoopla LLC creates a welcoming environment, and provides music and a sound system, and allows each participant to find success within their hoop through (hula) hoop instruction, age appropriate games and team building activities. Self-expression and creativity is encouraged!
June 27 Sciencetellers present Aliens: Escape from Earth!
During a midnight meteor shower, something mysterious falls from the sky toward Earth - but it's not a shooting star. Two curious kids venture into the forest to investigate! Throughout this amazing intergalactic story, science experiments are used to bring the story to life! In the second half of the show, presenters go "behind the scenes" of the special effects and recreate the science experiments with the help of volunteers from the audience. Don't miss this action-packed and educational alien adventure using science experiments for special effects. It is totally out of this world!
July 11 Ricky Katowicz - Live Theatre!
Ricky Katowicz is the creator and host of a live theater production for children and their families. It is both a spectacle and a classroom. Audience participation is encouraged and the shows feature recurring characters, special guests, minute-long dance parties, and a celebration of authentic feelings. People often don't know what to expect and that is in itself the expectation. Everyone is included!
July 18 Creature Teachers
Come enjoy this amazing, interactive, live, educational animal program for the whole family!
July 25 Matthew Cantello presents Sound Explorers!
Join us for this amazing science and music based family program. Participants will build spontaneous instruments from recycled materials, learning about the science of sound on earth (and in space), performing "anti-gravity" movement, and participating in all sorts of fun and educational activities.
August 1 Denison Pequotsepos Nature Center presents Celestial Creatures!
Gazing into the night sky, we see many groups of bright stars called constellations. Using their imaginations, our ancestors saw animals hidden within these star groups. We will learn about different animal constellations, meet some of the animals they were named after, and design our own constellation using inspiration from our favorite animal.
Generously funded by the Friends of the Mystic & Noank Library -- thank you!
---
A Universe of Stories: Lego Fun Fridays!
Fridays, July 5 to July 26, 10:30 - noon in the Ames Room.
Join us every Friday morning in July for Lego building at the Library!
Come use the Library's GIANT Lego collection.
Kids of all ages are welcome to come and have fun building and creating with friends and family at the library.
---
A Universe of Stories: Friday Family Movie Matinee
Fridays from June 14 to August 16, 3:00 in the Ames Room
Join us in the Ames Room with your favorite snacks!
6/14 Space Buddies (G, 1 h 24 m, 2009)
6/21 Puss In Boots (PG, 1 h 36 m, 2011)
6/28 WALL-E (G, 1 h 43 mins, 2008)
7/5 How to Train Your Dragon: The Hidden World (PG, 1 h 50 m, 2019)
7/12 The Incredibles (PG, 1 h 55 m, 2004)
7/19 Over the Hedge (PG, 1 h 23 m, 2006)
7/26 Iron Giant (PG, 1 h 26 m, 1999)
8/2 Frozen (PG, 1 h 42 m, 2013)
8/9 Space Jam (PG, 1 h 28 m, 2002)
8/16 Monsters University (G, 1 h 44 m, 2013)
Generously funded by the Friends of the Mystic & Noank Library -- thank you!
---
A Universe of Stories: Saber Guild: Kessel Temple Star Wars Light Saber: Padawan Training and Performance
Saturday, July 13, 11 - 12:30 in the Ames Room.
This Lucas film-recognized, not-for-profit fan group will perform and run a popular "Padawan Training" program which teaches young students (recommended ages 6-10) the ways of the force and the basics of using a lightsaber.
---
A Universe of Stories: Stop-Motion Animation Workshop
Wednesday, August 21, 6:30 in the Children's Room
Learn how to make fun stop-motion videos using an iPad and ordinary craft supplies. Great for ages 8 to 12!
---
All Things Pumpkin!
Saturday, October 19, 3:30 - 5.
Fun for all ages!
Ed Pop Magic show 3:30 p.m.
Costume Parade
Children's Activities
Basket Raffle
Clyde's Cider & Goodies
Rain or Shine!
This program is generously funded by the Friends of the Mystic & Noank Library.
---
Horizon Wings Raptor Rehabilitation presents Bird Brains
Saturday, November 9, 3:30 in the Ames Room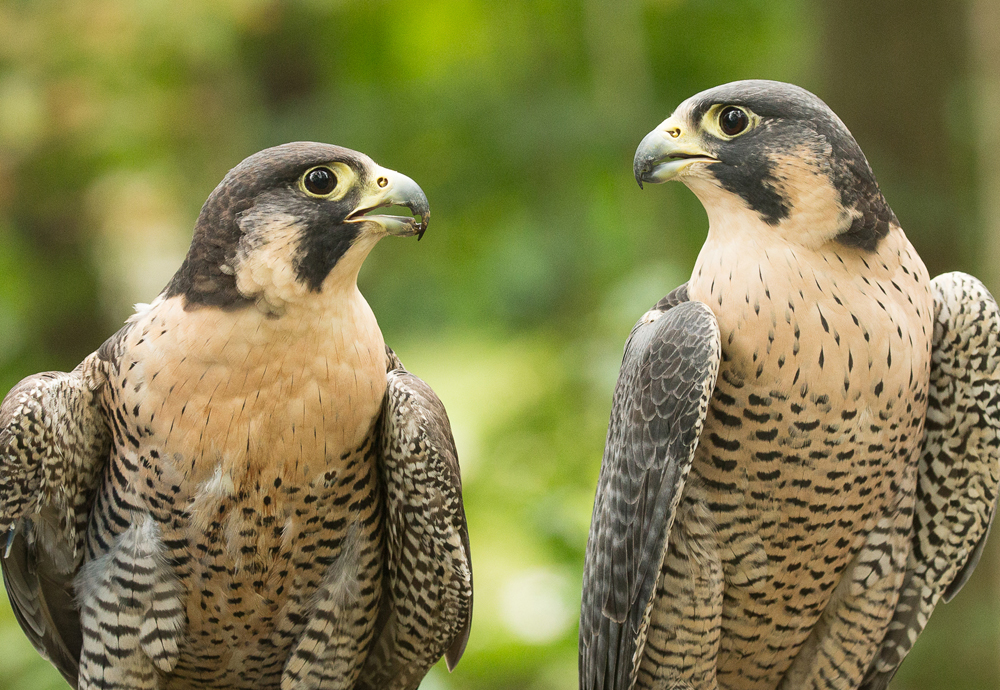 Did you know that crows are capable of recognizing and remembering individual faces and can teach their children which individuals to avoid? Far from being "hard-wired" as previously thought, recent research proves that birds actually possess sophisticated cognitive abilities. Indeed, responding to changing conditions by changing the way they act, is often crucial to their survival. Join us as we compare and contrast the fascinating qualities of avian intelligence among four different species of birds: an American Crow, a Peregrine Falcon, an Owl, and a Parrot.
---
1000 Books Before Kindergarten
1,000 Books Before Kindergarten is a new Library program that encourages all families and caregivers to read 1,000 books with their young children before they enter kindergarten.
How Does 1,000 Books Before Kindergarten Work?
Register at the library and take home your first reading log.
Track Your Reading – Each time you read a book with your child, fill in a box on the reading log.
Show us Your Reading Logs – Each time you read 100 books, bring in your reading log to receive special recognition, collect a prize, and mark your child's progress on our "Wall of Fame"! For every 25 step increment, children can also pick out stamps and stickers.
Read More books! When you get all the way to 1000, come celebrate at the library to place your child's name to the 1000 Books Hall of Fame. Children will receive a prize, a special book to take home, and a book added to the library's collection with a dedication in their honor.
Keep on reading--don't stop at 1,000! Visit the Mystic & Noank Library for ongoing programs that are fun and educational for your little one, and take advantage of our ever-expanding collection.
How Can I Read 1,000 Books!?
One thousand books may seem like a lot, but if you read just one book a night, you'll meet your goal in under three years. Three bedtime stories a night? You can reach your goal in just a single year. Every book reading counts, whether it's a new book or an old standby your child enjoys again and again. Ask our friendly staff for suggestions - we're here to help you on your journey to 1,000 Books Before Kindergarten!
What Books Count?
Books may be read more than once and recorded
Books read at Storytime if you attend
Books from the library or from preschool
Books on CD as long as they listen to the whole story
Books read by any family member, teacher, etc.
Books read on an iPad or e-reader
Generously funded by a grant from the Groton Education Foundation.
---
School Reading Lists & Summer Assignments
For 2019
2019 Grasso Technical High School Summer Reading Lists and Assignments
2018 Groton Public Schools Summer Reading Lists and Summer Assignments
2018 Groton Go Pass

2018 Stonington Public Schools Recommended Summer Reading Lists: Grades K - 2
2018 Stonington Public Schools Recommended Summer Reading Lists: Grades 3 - 4
2019 Stonington Public Schools Recommended Summer Reading Lists: Grades 5 - 8

2019 Governor's Reading Challenge and CT Department of Education Suggested Summer Reading Lists

---
Award-Winning and Notable Book Lists
Need a suggestion for your next book?
Additional Award-Winning and Notable Books
---
Connecticut Nutmeg Book Award
The Connecticut Nutmeg Book Awards encourage children in grades 2-12 to read quality literature and to choose their favorite from a list of ten nominated titles.
Elementary Nutmeg Book Award Nominees (Grades 2 - 4)
Intermediate Nutmeg Book Award Nominees (Grades 4 - 6)
---